Internal Penetration Test in Antwerp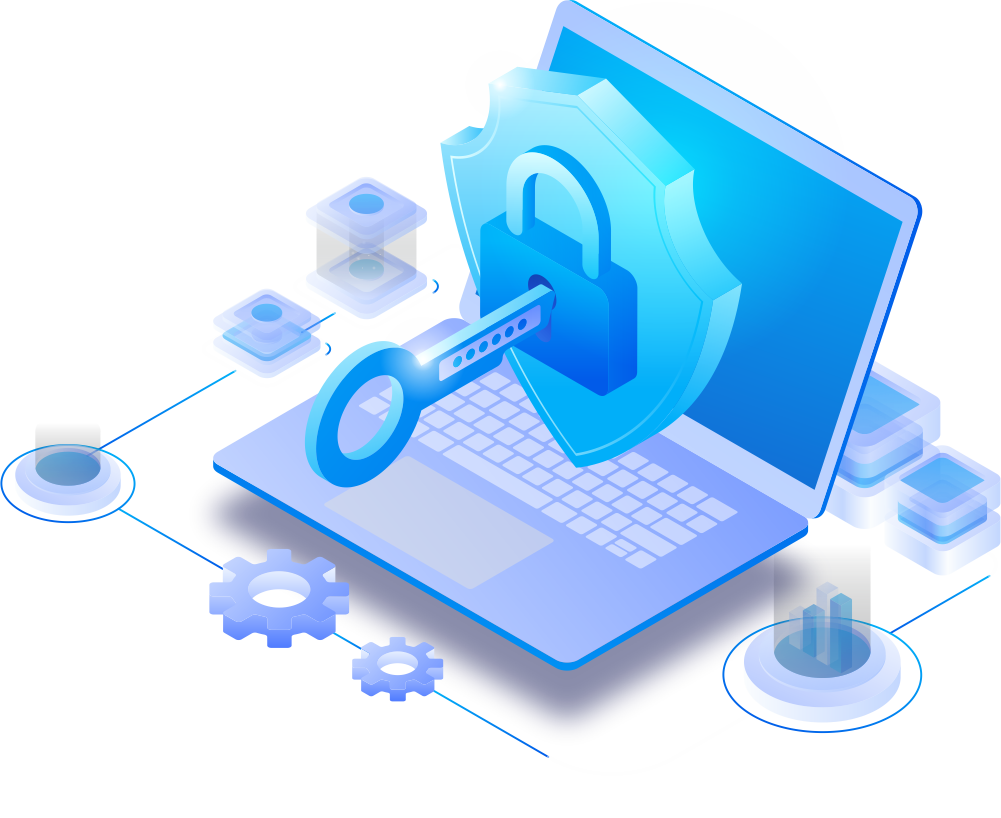 Internal infrastructure penetration testing, often known as an "internal pen test," focuses on cyberattacks that may be carried out by an adversary who has already established a foothold inside your network and is seeking to "elevate" themselves to gain more access and do more harm. It also addresses security flaws that might be exploited by a mischievous insider — for example, a dissatisfied employee who wants to harm parts of the company outside their normal access level.
This kind of pen test usually includes tapping into your network on-site; therefore, the tester(s) will need to be granted access to your workplace in the same way that an employee would. Alternatively, depending on the breadth of testing and the scenario to be investigated, they may begin on your cloud infrastructure. The testers will next try to access sensitive data sources or privileged user accounts that should be off-limits to them, bypassing whatever access restrictions you have in place.
The procedure usually begins with a "finding phase," in which the tester utilizes network mapping tools to learn about your network's inner workings and architecture. Next, testers will create a map of your internal network, including the machines and services accessible on it, and use it to direct their efforts in finding security flaws and breaching places they shouldn't be able to access.
The "identification phase" follows the finding phase. The following are some examples of the kind of activities that may occur during this phase:
User accounts are brute-forced to obtain unauthorized access to network computers.
By abusing protocols, network routers and switches may be hacked to control and monitor traffic, implant flaws, and take control of endpoints. For example, local attackers may utilize the Web-Proxy Auto-Discovery protocol, which is designed to assist computers in connecting with the internet, to sniff your web traffic.
Exploiting known vulnerabilities in locally installed software to gain access to servers, escalate current access, or demonstrate attackers' ability to execute harmful code.
The goal of these tests is to identify all potential flaws in the lowest amount of time feasible. You need to hire the best internal penetration testing service to get the job done effectively. An average infrastructure pen test is often conducted in an audit-style manner, cooperating with the security team. As a result, it may be deafening (in terms of security alerts from any monitoring systems you might have). Although this is an excellent method to find the bulk of your vulnerabilities, the disadvantage is that it may not offer you the greatest idea of how you would perform if an actual attacker attacked you.
It's conceivable to take it a step further and organize a "Red Team" exercise for more prominent and more security-aware companies. A Red Team's tests are designed to mimic as closely as feasible the methods that a genuine attacker would employ, including attempting to evade detection. As a result, a red team is more of a test of your operational defenses, and it's often done without the awareness of employees, even security team members. In addition, red teaming typically includes different kinds of attacks, such as phishing, and may provide a more complete, realistic (and costly!) level of protection.
Internal pen testing may take anything from a few days to a few weeks, while a full red team engagement would most certainly take longer, perhaps up to a month or two for more prominent companies. The cost of a test varies greatly depending on the scope of the work and the expertise of the experts doing the tests. If you are looking for the best internal penetration company in Antwerp, Nextdoorsec is here to help you.
Our approach is based on open standards such as the Open Web Application Security Project, the Open Source Security Testing Methodology Manual, and the ISO/IEC 27000 series. It is a mix of our know-how gained through doing security tests for different kinds of companies.
Planning – Customer objectives are collected, and interaction guidelines are established.
Discovery – Scanning and enumeration are used to find possible vulnerabilities, weak spots, and exploits.
Attack – Use exploitation to confirm possible vulnerabilities and conduct further discovery after gaining new access.
Reporting — Keep track of all discovered vulnerabilities and exploits, as well as unsuccessful efforts and business strengths and weaknesses.
Brusselstraat, 2018 Antwerp, Belgium
Ready to take your business to the next level?