Internal Penetration Testing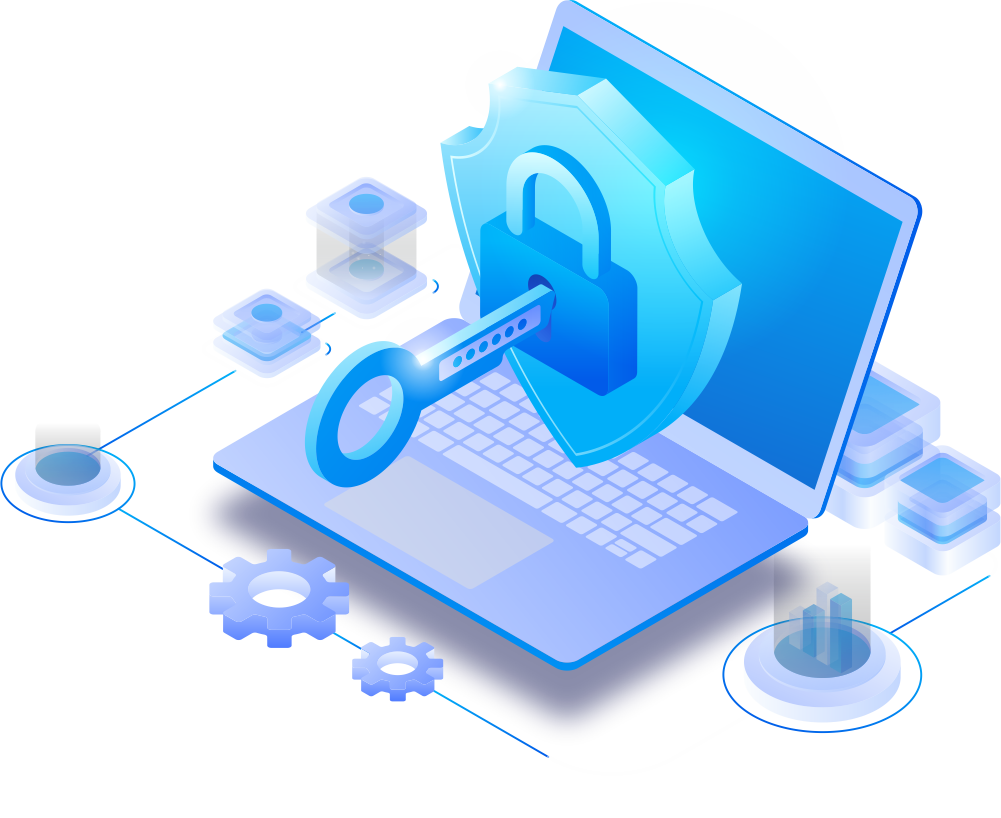 During an internal penetration test, a Nextdoorsec engineer simulates an attack from inside the network, identifying potential host vulnerabilities through network scanning. Our team then executes both common and advanced internal network attacks such as LLMNR/NBT-NS poisoning and man-in-the-middle attacks, token impersonation, kerberoasting, pass-the-hash, golden ticket, and more. Our goal is to gain access to hosts through lateral movement, compromise domain user and admin accounts, and exfiltrate sensitive data, ultimately providing a comprehensive evaluation of your organization's internal security posture.
Our Methodology
At Nextdoorsec, we follow industry-standard methodologies such as NIST SP 800-115 Technical Guide to Information Security Testing and Assessment and OWASP Testing Guide (v4) to provide offensive cybersecurity services to our clients. In addition to these, we also use customized testing frameworks to ensure that our testing covers all aspects of your IT infrastructure and helps you identify and remediate vulnerabilities before attackers can exploit them.
PLANNING
At Nextdoorsec, we start each project by gathering customer goals and obtaining rules of engagement. This ensures that we fully understand our client's needs and requirements, allowing us to tailor our offensive cybersecurity services to best meet their needs.
DISCOVERY
We kick off our offensive cybersecurity services by performing a thorough scanning and enumeration process. This helps us identify any potential vulnerabilities, weak spots, and possible exploits that can compromise your organization's security.
ATTACK
Nextdoorsec will exploit possible vulnerabilities to confirm them. This helps us assess each vulnerability's effect on your IT infrastructure. Once successful access has been obtained, additional discovery will be conducted to explore the extent of the potential risks.
REPORTING
Nextdoorsec carefully documents all identified vulnerabilities, successful and unsuccessful exploitation attempts, and overall company strengths and weaknesses to provide comprehensive and actionable reports to our clients.
Which IT assets does our Internal Penetration Test cover?
At Nextdoorsec, we provide Internal Penetration Tests customized to your organization and aimed to assess the security of your internal IT assets.
✅

Internal Application Servers

Our Internal Penetration Test involves attempting to penetrate employee-facing application servers belonging to your organization, such as Oracle and Apache Tomcat. We focus on identifying vulnerabilities and potential exploits that could compromise the security of your IT infrastructure.
✅

Internal Web Servers and Websites

We endeavor to penetrate employee-facing web servers and websites that belong to your organization, such as internal web portals, intranet sites, and servers running Apache HTTP Server, Nginx, IIS, and more.
✅ Internal

Database Servers

Nextdoorsec attempts to penetrate your organization's employee-facing database servers in our internal penetration test. Our team will test for vulnerabilities in database management systems such as MySQL, PostgreSQL, Oracle, and Microsoft SQL Server. 
✅

Internal Network Firewalls

We attempt to breach employee-facing network firewalls belonging to your organization, identifying potential vulnerabilities and weak areas.
✅

Internal PBX/PABX phone systems (e.g. Avaya, Cisco, Nortel, etc.)
✅

Internal File Servers

We attempt to breach your organization's employee-facing file servers and collaboration tools. This includes, but is not limited to, FTP servers, SFTP servers, NFS servers, SMB/CIF servers, and Microsoft SharePoint servers.
✅

Internal Network Routers

We attempt to gain unauthorized access by infiltrating employee-facing network routers belonging to your organization.
✅

And other internal IT assets, as per testing scope
The report also found that identifying and containing a ransomware attack takes an average of 287 days, increasing the overall cost.
What vulnerabilities and tests does our Internal Penetration Test cover?
At Nextdoorsec, our Internal Penetration Tests comprehensively cover the most critical internal network and software vulnerabilities recognized by the industry.
💣

Buffer Overflows & Heap Overflows and other software vulnerabilities in internal services



💣 Social media intelligence gathering 
💣 Vulnerability scanning and exploitation
💣 Username and account enumeration
💣 Shared resource enumeration
💣 Broken Authentication, Authorization, Privilege Escalation & Race Conditions vulnerabilities in internal services
💣 DNS Spoofing & DNS Poisoning
💣 Credential Reuse, Weak Passwords & Default Passwords
💣
Pivoting attacks
💣 Ticket attacks, such as silver tickets and golden tickets
💣

Code injections & Request Forgery vulnerabilities (e.g. SQL Injection, OS Command Injection, XSS, Directory Traversal, etc.) in internal services
💣 ARP Poisoning & VLAN Hopping
💣

Traffic Analysis & Injection vulnerabilities
💣 Hash cracking
💣 Kerberoasting attacks
💣 Other testing depending on specific customer content and footprint
We're not your average security company. We've earned a reputation for delivering tailored solutions to businesses of all sizes. From mom-and-pop shops to tech startups, our expertise keeps your data safe and sound. Our clients appreciate our customized approach and commitment to transparency. Join the Nextdoorsec fam and rest easy knowing your security is in good hands.
Nextdoorsec is an exceptional security company that provides thorough and detailed reports that are easy to understand. Their team is highly knowledgeable and responsive, always willing to answer any questions and provide guidance on how to properly address security vulnerabilities according to industry best practices. With Nextdoorsec's help, we were able to identify and address previously undetected security gaps in our systems, giving us greater confidence in our overall security posture. We highly recommend Nextdoorsec for any organization looking to improve their security posture and protect their valuable assets.

Pieter van der Meer
Cloud Architect

Nextdoorsec provided our organization with top-notch security services. Their team was incredibly thorough and professional, and their level of communication was outstanding. They kept us informed at every step of the process and were always available to answer any questions we had. We were particularly impressed with their commitment to transparency and their ability to provide actionable recommendations for improving our security posture. We would highly recommend Nextdoorsec to any organization looking to enhance their security and protect their valuable assets.
Lars Jansen
CTO
Are you prepared to beef up your cyber defenses and soar to new heights in the digital world?