Online security is more critical than ever in today's world, where the internet has become a fundamental part of our daily lives. With the increasing use of social media platforms such as Facebook, it is essential to protect our personal information and data.
One way Facebook helps maintain its user's security is through Facebook security email. However, the question remains: Is s[email protected] secure? Let's take a closer look.
What is Facebook Security Email?
Facebook security email is a dedicated email address that users can use to report any security concerns related to their accounts. The email address is [email protected] (security at facebookmail), intended for users who have encountered hacking attempts, phishing emails, or suspicious activity on their accounts.
Using Facebook's security team email, users can contact them directly and report any security concerns.
Check Out: Fix "Sorry, Something Went Wrong" Facebook Error in 2023
The Purpose of Facebook Security Email
The primary purpose of Facebook's security email is to provide users with a reliable means of reporting any security concerns they may encounter while using the platform.
Facebook's dedicated security team reviews all reports sent to [email protected] and takes appropriate actions, such as disabling compromised accounts, resetting passwords, and investigating potential security threats. This process is designed to protect the user's personal information while still providing a reliable means of reporting security issues.
Why is Facebook Security Email important?
Facebook security email is crucial for maintaining the security and privacy of users' data. By providing a dedicated email address for security concerns, Facebook can ensure that users' issues are addressed promptly and appropriately.
This approach is much more efficient than relying on customer support channels, which may not have the same expertise regarding security issues.
In addition, having a dedicated email address for security concerns helps to build trust between Facebook and its users. By providing users with a reliable means of reporting security issues, Facebook demonstrates its commitment to protecting users' data.
Is Facebook Security Email Secure?
With the increasing rate of cyberattacks, people are very concerned now, even about the most authenticated-looking emails like Facebook emails. So when users get emails from no-reply facebookmailcom, they wonder if it is a scam or fake or if this security facebookmail is legitimate.
The short answer is yes; Facebook's security email is secure and legit. Facebook uses several measures to ensure the security of the emails sent to [email protected]. Firstly, the email address is hosted on the facebookmail.com domain, owned and operated by Facebook. Any emails sent to this address are encrypted and protected by Facebook's security measures.
Secondly, Facebook uses several authentication measures to verify that emails sent to them are legitimate. For example, emails from an email address not associated with the user's Facebook account may be flagged as suspicious and rejected to avoid a facebookmail hack.
Lastly, Facebook has a dedicated security team that reviews all reports sent to them. The team consists of trained security experts experienced in handling security-related issues, and they take appropriate actions to promptly address any security concerns reported to them.
Steps to take for Facebook Account Security
While Facebook has robust security measures, users should take steps to protect their accounts' security. Here are some tips to ensure the security of your Facebook account:
Use a Strong Password
Use a unique and complex password that's difficult to guess and includes a combination of uppercase and lowercase letters, numbers, and symbols.
Enable Two-Factor Authentication
Two-factor authentication adds an extra layer of security by requiring a code and your password to access your account.
Keep your Personal Information Private
Avoid sharing sensitive information such as your phone number, email address, and birthdate on your profile.
Be Cautious of Suspicious Links and Emails
Do not click on suspicious links or open emails from unknown senders, as they may be phishing attempts.
Disable One-Click Login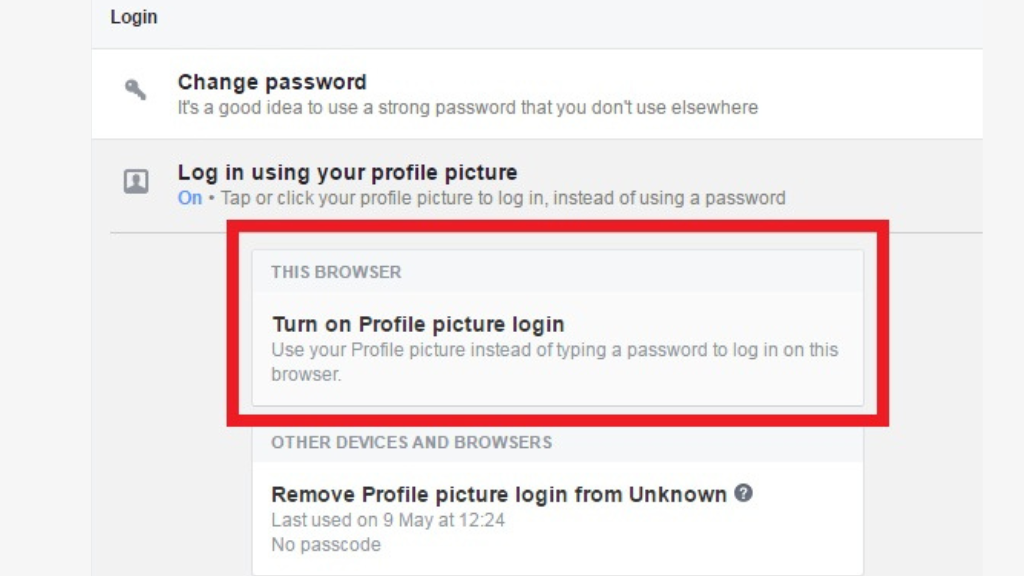 One-click login is a feature that allows users to sign in to their Facebook account by clicking on a button instead of typing in their username and password. This feature is convenient, but it can also be a security risk.
To protect your account, it is recommended that you disable the one-click login feature and log in manually each time. Facebookmail is the domain name used by Facebook for its email services.
All emails from Facebook are from an email address ending in facebookmail.com. If you receive an email from an address that claims to be from Facebook but uses a different one, it is likely a phishing attempt.
Conclusion
Facebook security email is a secure means of reporting security concerns related to your account. Facebook has implemented several measures to ensure the security of the email address and the emails sent to it. If you encounter any security issues while using Facebook, don't hesitate to use the [email protected] email address to report them.